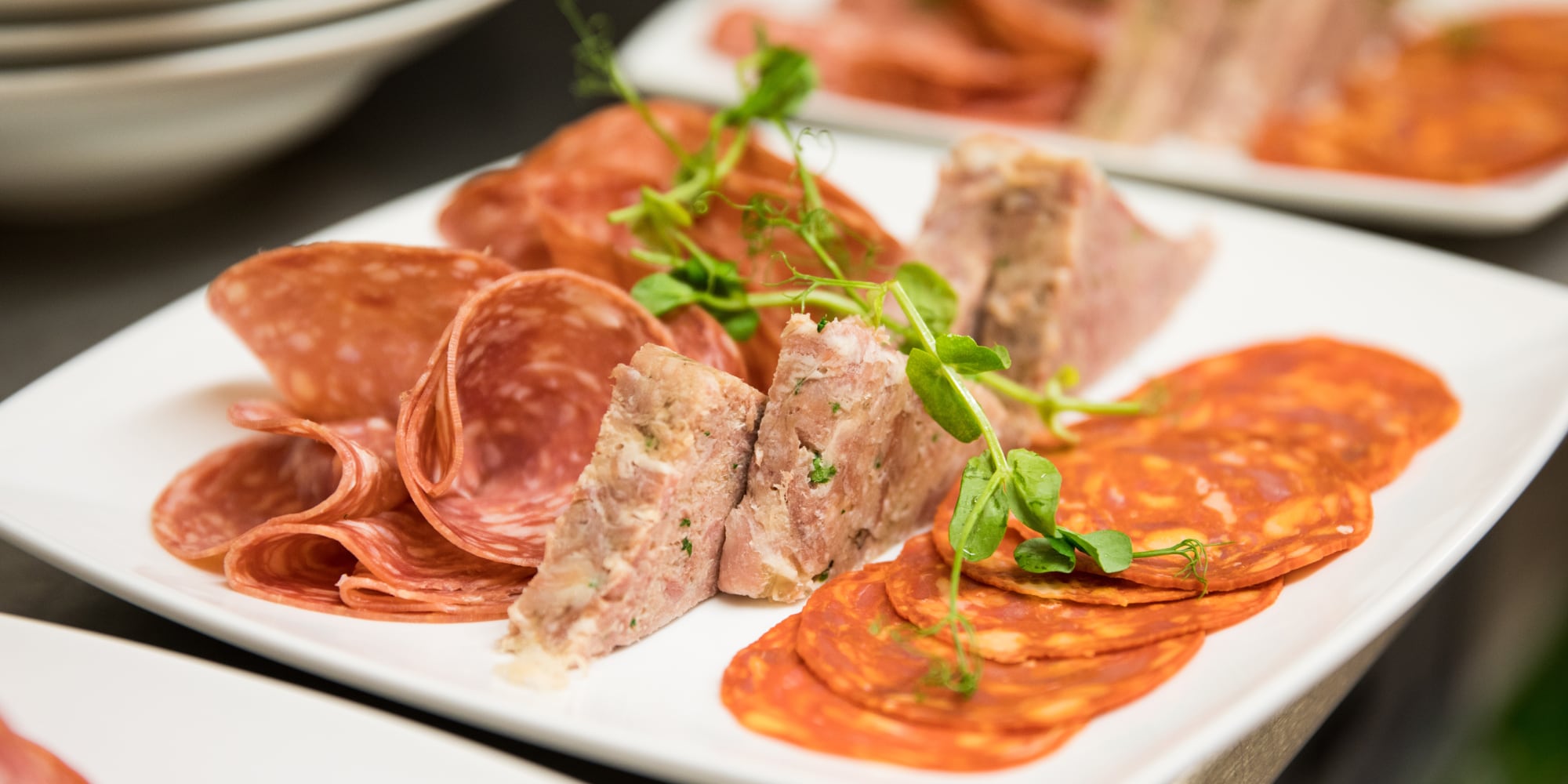 Sample menus
Our brilliant chefs will work alongside you to create mouth-watering menus.
Canapes and bruschettas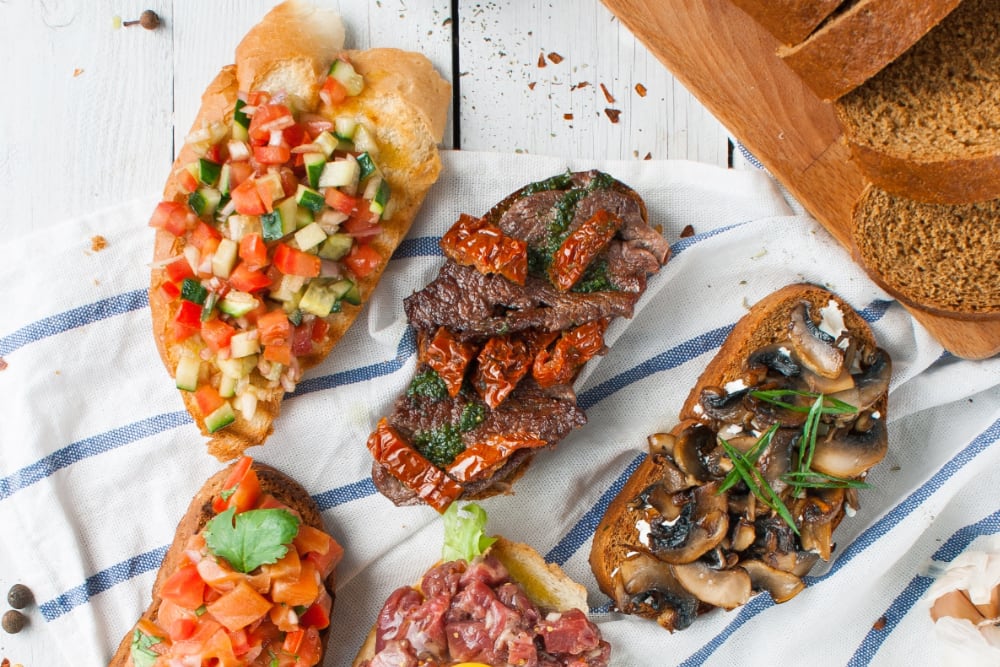 We suggest around 5-6 savouries and 3-4 sweet canapés per person for a party where no other food is served. For a drinks reception we suggest 5 canapes per person.
Served on canape bruschetta's, ragu pastry cups and filo tarts.
Gluten free available on request.
Sharing menus
Platters, hot buffets and street food offers an informal and fun approach to eating.
BBQ
We go beyond the normal BBQ and offer a variety of interesting flavours including Borewors, peri peri, charmoula and more. In addition a choice of healthy salads and delicious desserts will keep people coming back for more.
Cream tea
Our indulgent cream tea has a choice of freshly prepared sandwiches and home-made cakes.